Milton's Free Horoscopes

Capricorn
23 December to 20 January
Welcome to the Capricorn Stars for 2019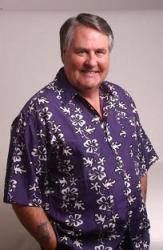 Your Capricorn Star Predictions for 2019 are shown below. It includes major trends in your horoscope, such as romance, love and friends, your career and professional endeavours, financials and luck, and your wellbeing and nutrition.

For a payment of AU$35, you can also get your Personal Character Analysis Horoscope through Milton's Star Club. The analysis includes your daily predictions for the next twelve months. This will be emailed directly to you in advance, so you can plan your days and months for 2019 with ease. Why not tell your friends now!

Milton can also provide your Daily Horoscopes* via Milton's Mobile Star Club, Lucky Numbers or Tarot Readings via SMS. Just go to Order Online, for all the astrology services that Milton has on offer to you. Don't forget to check out What's New This Month and SMS a Psychic. For something extra special, why not try a Personal Reading by telephone with Milton Black. *This service is currently only available in Australia and the UK, but it will be available to other countries in the future.

May good fortune, health and happiness greet you throughout 2019, but most importantly, make sure you keep up a positive attitude when the going gets a little rough. Remember, times are changing and you will experience some major changes from this year onward.

Please select the quick links below. Please report broken links to the webmaster.

__________________________________________________________________________________________

Capricorn Symbol: The goat with a curling fish's tail, called Capricornia's by the ancient Chaldean, has been identified with various mythical gods who came from the sea to teach man the ways of civilisation

Traditionally: The tenth sign of the zodiac; ruling planet Saturn

Colours: Black, white, grey, indigo

Lucky gem: Onyx

Classification: Cardinal, Earth; negative

Keyword definition: Develops a rational attitude expressing prudence. Capricorn is associated with an urge to conform to disciplinary behaviour

Characteristic key words: Patient, persevering, cautious, methodical, resourceful, inborn ability to bear hardship and frustration, self-contained, serious, responsible attitude, loyal and dutiful

Physical appearance: Average to tall, medium to thin body, bony, facial features, long or prominent nose, thin neck, long chin, dark hair, ruffled skin

Faults: Selfish, narrow-minded, too severe and exacting, cruel, unfeeling. Capricorn's can be critical, miserly, pessimistic, too conventional, a wet blanket, a worrier

Star sign compatibility: Capricorn, Cancer, and Scorpio

Star sign incompatibility: Gemini, Aries, and Leo

Sign to have fun with: Sagittarius, Aquarius, and Pisces

Signs for passion: Taurus, Scorpio, Cancer, and Virgo

The Capricorn Personality
__________________________________________________________________________________________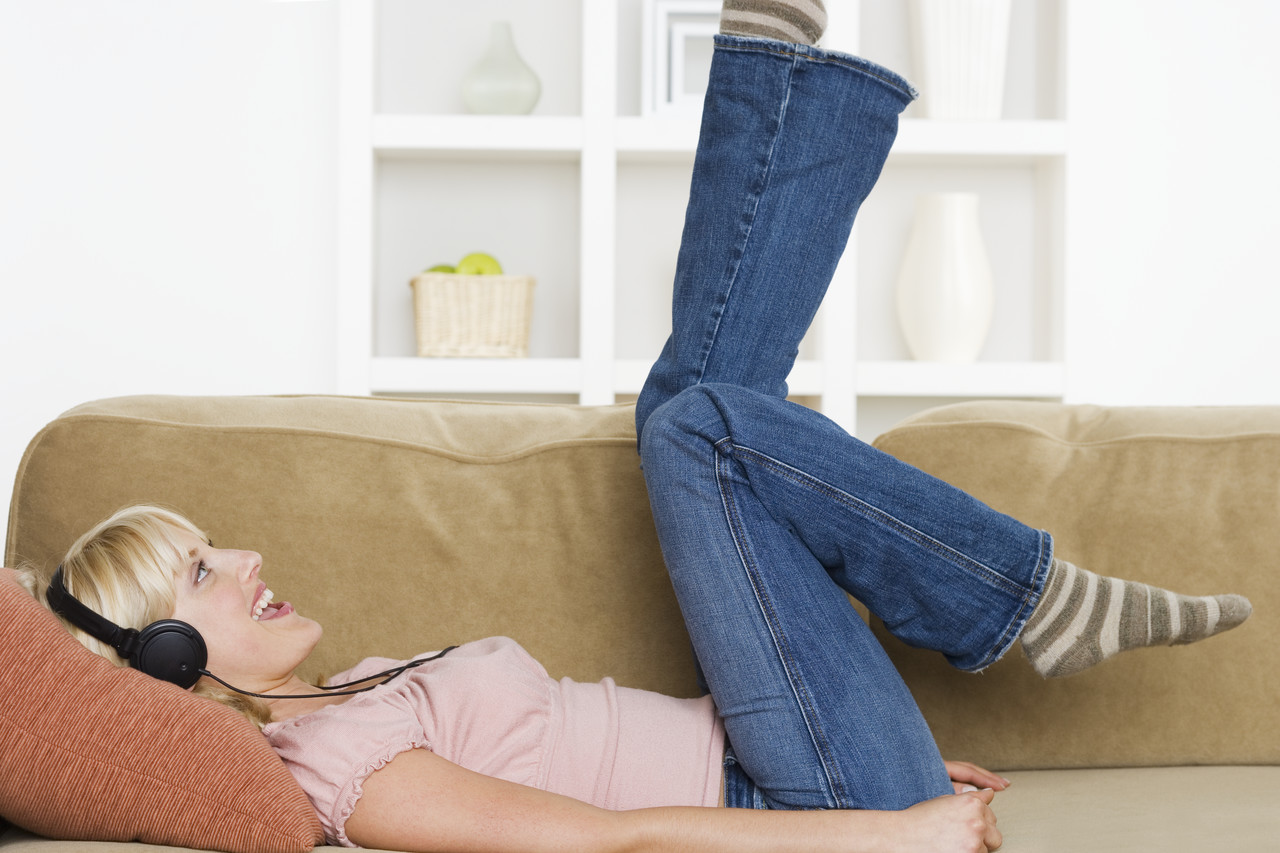 Capricorns are down-to-earth people for whom the basic fundamentals of life are important. They like to build things such as a career, money, home and family with a solid foundation. They feel very uneasy when conditions around them are unstable, unpredictable or insecure. They like organization and can be very strict and detailed about their daily routine. Mentally they are cool and calculating, exacting and severe, and yet they can be very modest, faithful and serious about life. If anyone wanted to have a loyal friend, then a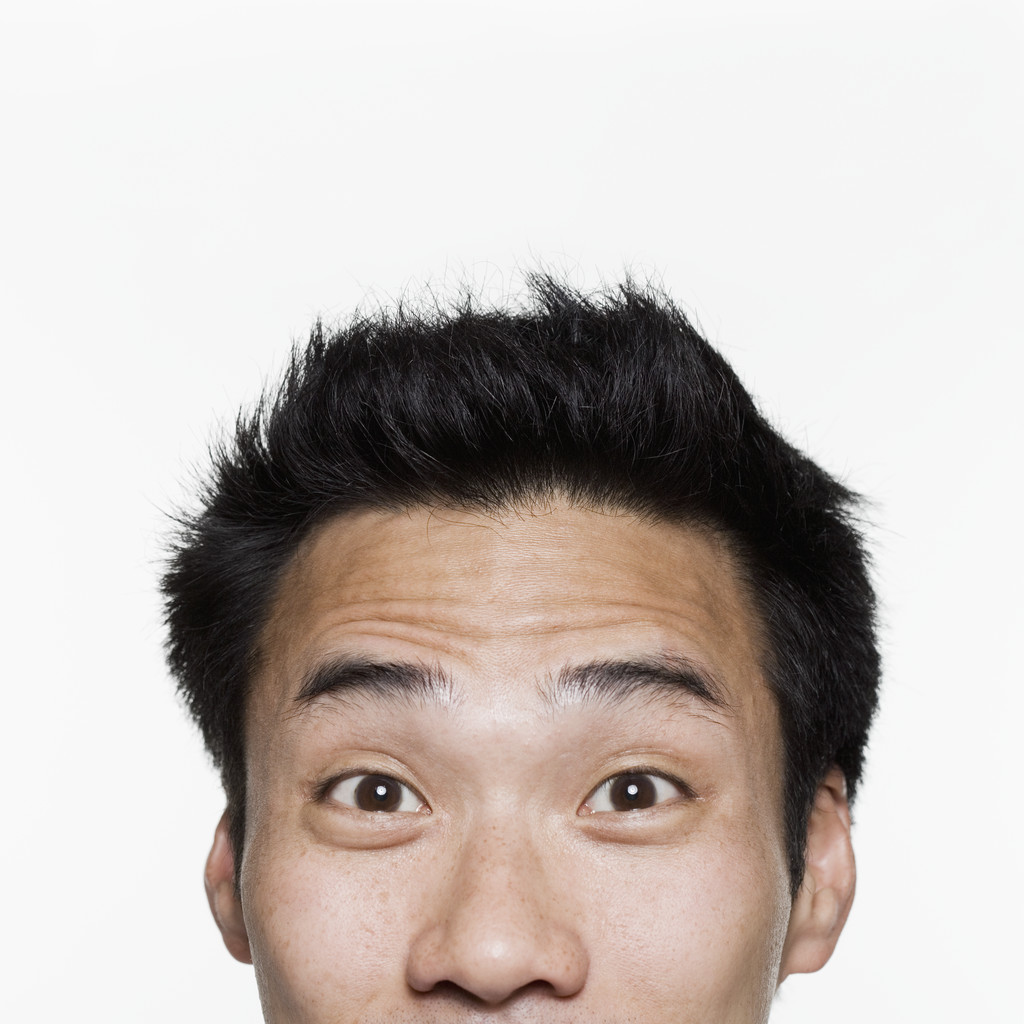 Capricorn would be first cab off the zodiac rank as far as loyalty is concerned. Their responsible attitude will always win out when dealing with others, and people admire their honesty when communicating with them. At times they can be a pain in the butt with the people they work or associate with due to their built-in habits. A probable result of their plodding or grinding nature, they keep on going, rain or shine, slowly and surely. They may not be the most outgoing trouble-shooter in the district; however, they do have courage and tenacity when it comes to the important issues. They are an anchor of society and a person who can always be relied on. However, underneath that tough exterior, lies a very sensitive person who tends to worry and suppress emotions and feelings.
Capricorn in Love
__________________________________________________________________________________________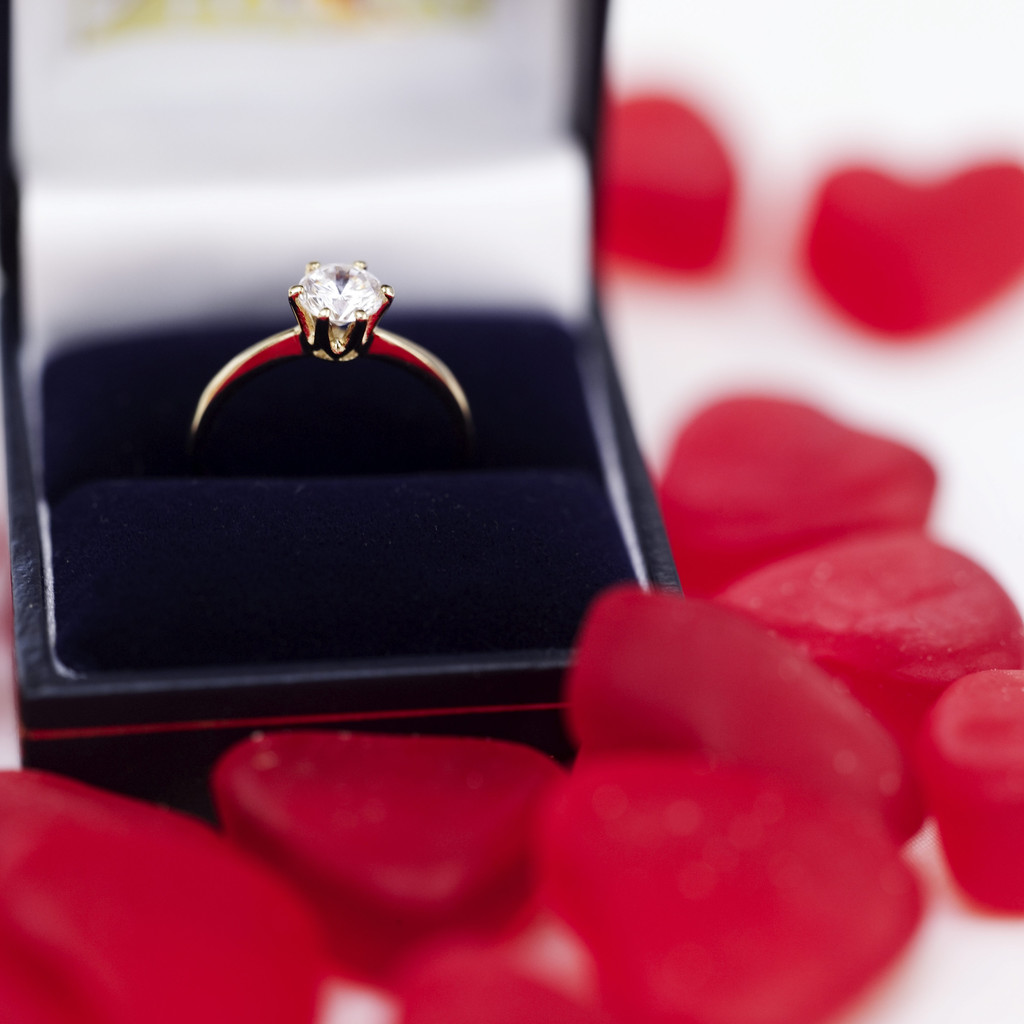 Capricorn is blessed with a deep hunger for living, achievement and triumphing over his or her chosen goals. They are survivors, loyal lovers and friends. The Capricorn person has the substance to make their dreams come true and will stand by his or her partner through thick and thin, due to their responsible attitude toward love and relationships. They are ambitious, determined, dedicated and have a strong sense of purpose and direction in life. They can be extremely passionate, highly sexed and can never give halfway if they really care; it is all or nothing with them.
Capricorns are intensely responsive to a sensitive partner with emotional strength and resilience, enough intelligence to cuddle them and enough sexual experience to last. The Capricorn person can be humorous, sarcastic, depressive, and moody with a long memory for good times and hurts. They are usually attracted to older partners or those with an old head on young shoulder. The Capricorn man and woman's sexuality is deep, enduring, intense and bonding. They are true blue to their partner and when they fall in love it is for keeps. The Capricorn person needs a partner who is responsive and responsible. They need a person who has old-fashioned values and takes the hearts-and-flowers approach. In bed, their partner should exhibit the gentle approach and anticipate their mood for sex.
Health and Wellbeing
__________________________________________________________________________________________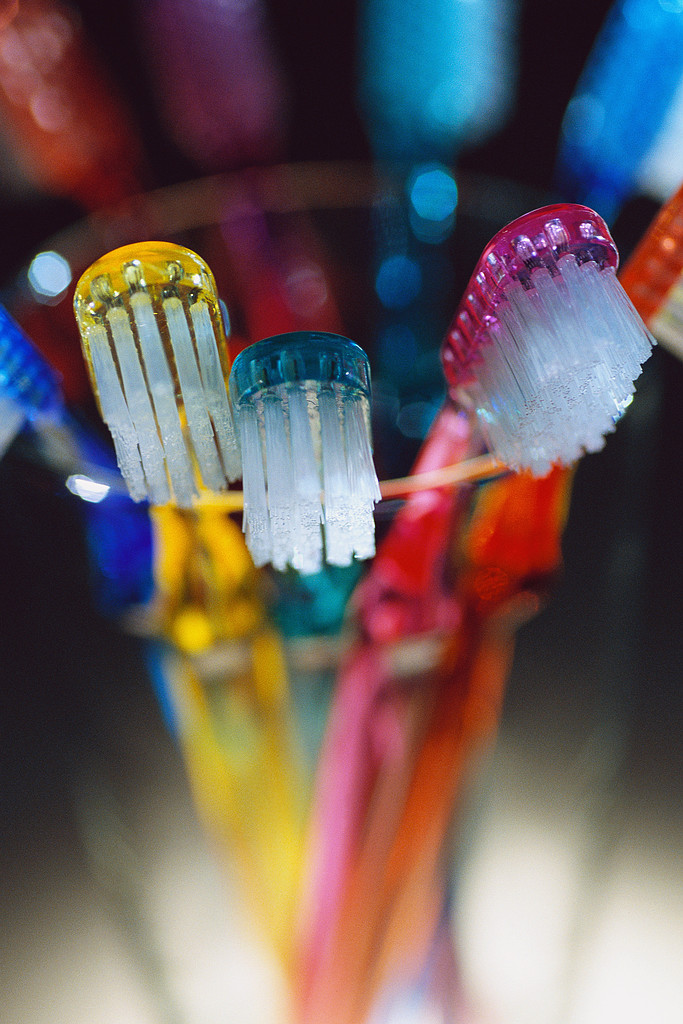 Capricorn rules the knees, joints and bones. Their constitution is fairly strong, but they are usually subject to much ill health, often becoming very despondent and melancholy over trivial issues. All complaints of the knees and shins, rheumatism and arthritis are associated with this sign. Many will have considerable difficulty keeping warm in cold climates, seeming to lack animal heat, with circulation and blood problems or clots. Capricorns should guard against colds, Flu, catarrh, constipation or stomach and liver disorders. Some will suffer from skin eruptions or other disorders due to blood complaints or a sluggish liver. Heart problems usually attract to those Capricorns who devote themselves to long tedious hours of employment without any exercise, and who lack a balanced diet.
Career and Occupation
__________________________________________________________________________________________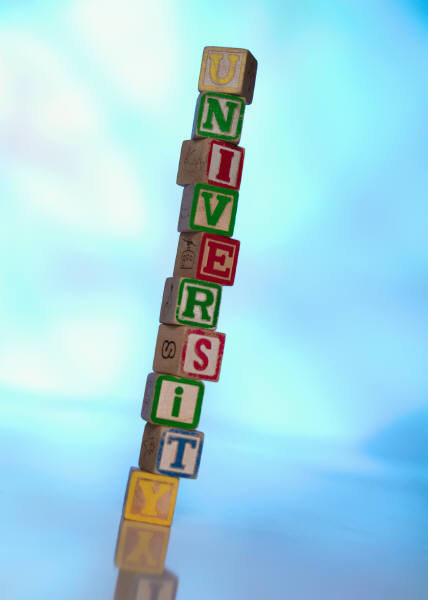 Capricorns' destiny will allow them to combine their intelligence with their artistic ability in their professional life. Imagination and idealism will combine. Though Capricorns could show some ambition for money, their real goals will be more idealistic. Working for others they would never ask for special treatment from their boss or superiors; they would obey orders and never cause problems with co-workers. Capricorns show a strong sense of justice and a good memory. They always pay attention to detail and are good observers. They like communicating with others and learn different languages very easily. Their persuasive power, combined with their intelligence, will make them good at settling arguments peacefully. In order to succeed professionally Capricorns will need the support of their loved ones. They could be easily influenced, and their ideas will not always be well thought out and solid. Capricorns should learn to think things through carefully and persevere through difficulties. Their career choice could be one of the following: lawyer, organiser, artistic director, diplomat, public relations expert, language teacher, designer, artist, cosmetics specialist, floriculturist, account executive, administrator, astronomer, bricklayer, civil engineer, orchestral conductor, military officer, driller, geologist, school guardian, union organiser, land developer, osteopath, overseer, proprietor, public servant, minister of religion, entrepreneur, actor, secretary, publicist, clock repairer, computer programmer, farmer, personal assistant, leather worker, manager, or any position that involves beauty, harmony and order. When choosing a job or career they tend to look for security, something safe and solid, practical and realistic. They are not likely to be attracted to fly-by-night occupations, nor careers that are full of fantasy, imagination and impossible dreams, unless they see good financial rewards and practical reasons for doing so.
They are excellent organisers and administrators and would do extremely well in any occupation where good management, executive ability and careful planning are prerequisites. They may have an attraction for the land, as Capricorns are Earth Signs and attract to open areas and occupations such as farming, agriculture or horticulture, where they derive a sense of satisfaction from such activities. They will always have the determination to finish what they start. They thrive on responsibility because they are ambitious and need to have a real purpose in life. Their determination will always strive for bigger and better things and being people who do not like to rush into things, or have others get in their way; they will always reach their goals and climb the ladder of material and financial success.
The Capricorn Woman
__________________________________________________________________________________________
The Capricorn woman is practical, humane, understanding in love and life. She is an achiever, happy with a challenge; in fact, she loves to cope with a crisis or any form of adversity. She is a loyal lover and friend; her ability to handle a relationship is beyond reproach. A Capricorn lady is full of ideals and expectations, and the ability to achieve them. She has the substance to make her dreams come true. She can be glamorous and chic when she needs to make an impression and is a fabulous host at a dinner party or any function, with her big generous heart. The Capricorn woman is a night owl, quite happy to watch a good documentary or movie on television, or cuddle up with a good book and listen to quality music. She is a wizard, ambitious and determined. She will always have a sense of purpose and direction in life. Nobody is better equipped to take charge of a situation. Her sense of responsibility and dedication makes her an ideal companion and manager. She is particular in love, never one to jump head first into a relationship, unless she can see a commitment forming.
Capricorn women love totally. Their passions are strong and, once released, there are no bounds in the relationship. Their greatest problem is fear of rejection and hurt. Highly sexual individuals, they respond deeply to a sensitive man. They are full of morals, structure and rigidity, tending to glamorise the past and tradition. At times they can show a very insecure side to their personality, although they are still confident, convinced that time is on their side. Capricorn women are very independent, stubborn and realistic. With their strong intuition and long memory they will always catch you out if you are not honest with them. They occasionally become very moody and depressed; during these times they are full of self-doubt and sadness, needing reassurance from family and friends. Water is good relaxation for them, especially a long, hot, soaking bubble bath. Capricorn woman is very special and will always stand out in a crowd. Her ideal partners are Cancer, Scorpio, Capricorn, Virgo and Taurus.
The Capricorn Man
__________________________________________________________________________________________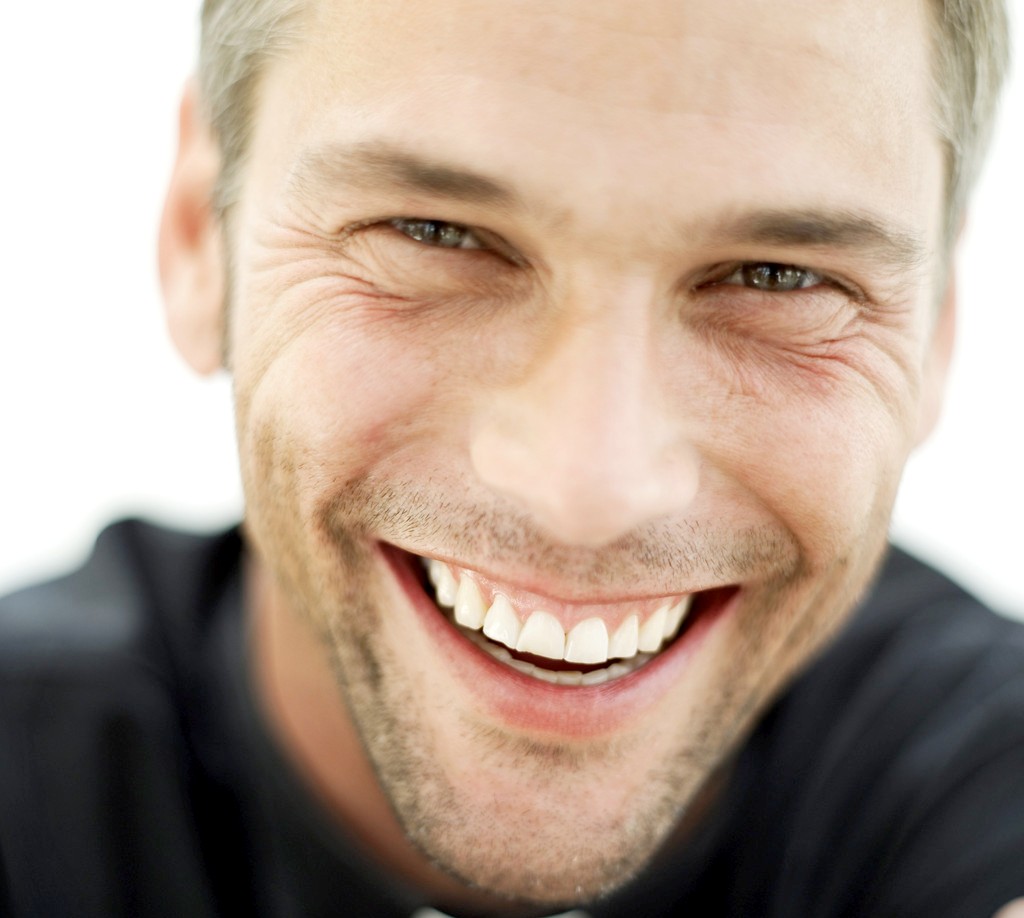 The Capricorn man is reserved, serious, ambitious and hardworking. He sets his sights firmly on a goal, assessing the situation thoroughly and calculating carefully. After he defines what he wants and how to achieve it he then applies himself with diligent effort and staying power. He is determined and disciplined, and his drive, focus, application and perseverance will prove powerful assets for success. People admire his goal-orientation and follow-through, and respect his capacity to work long and arduous hours. He is a responsible and reliable man who does what he says he will do. These qualities earn him trust. He is a man of admirable inner fortitude, but he can be stubborn and at times selfish. Capricorn does not quickly forgive and forget. He can be critical and judgemental, yet his nature is sincere and constant. His relationships do not blow hot and cold; his love and commitment are true and steadfast. The Capricorn mind is practical, analytical and logical. With most Capricorns they believe any argument or opinion should be backed up with pragmatic reasoning.
A realist, Capricorn man has a great deal of commonsense. If you have a stubborn problem his thorough, detached appraisal will help put it in a clear, objective perspective. He is a man who likes cold, hard facts. Very controlled emotionally, particularly when preoccupied with work and business matters, the Capricorn is reserved, reticent about expressing his inner feelings. Sometimes he may seem aloof and indifferent, which can be hurtful, especially to those who have made overtures to him. Status is important to Capricorn men. They enjoy prestige and the mark of success. Acknowledgements from their peers will further sweeten their satisfaction and pleasure. Capricorns crave stability in their lives and saving money is a real must for them. When they find quality merchandise at bargain prices or negotiate a good deal they feel extremely pleased with themselves. Capricorn men love their own company. A quiet place at home to work or unwind will be a calming joy. Disorder and confusion harass them. They are orderly men and find mess and mayhem really hard to take. Capricorn men also make great parents.
__________________________________________________________________________________________
Major Trends
__________________________________________________________________________________________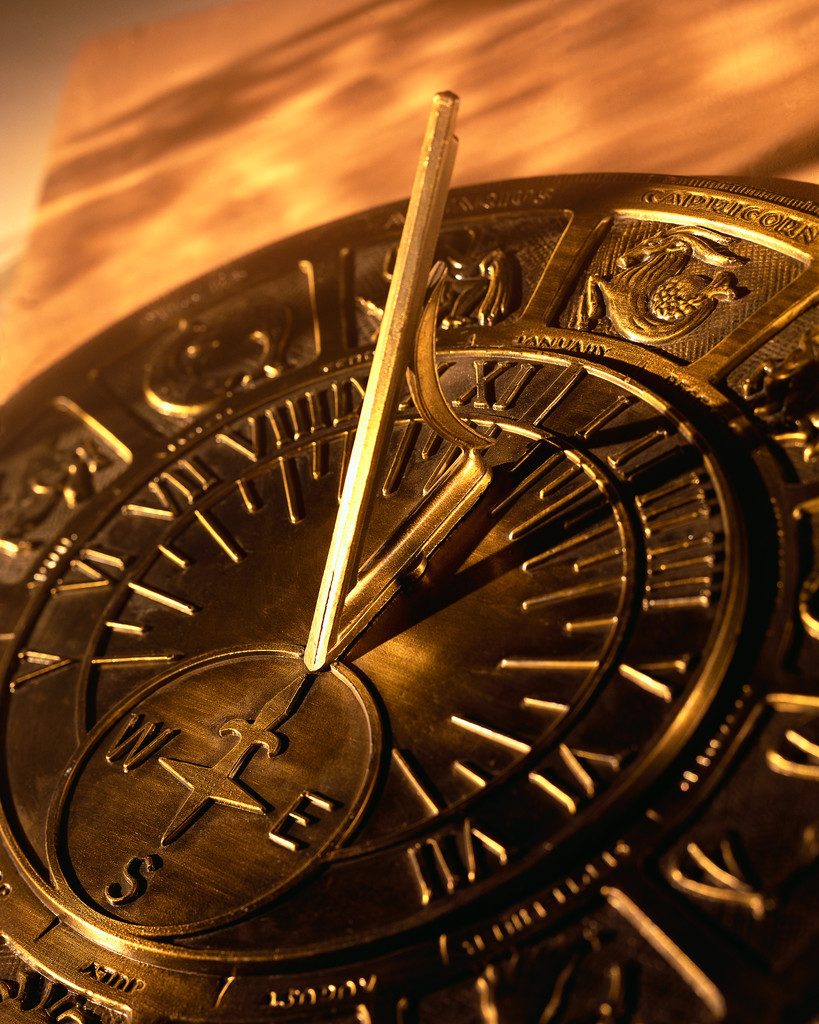 Throughout 2019 many Capricorns will encounter important changes, especially in their personal life, career, worldly ambitions, finances, travel and communication with others. With your ruling planet Saturn now in transit through your own sign for the whole year, influencing your positive independent management skills and abilities effectively throughout 2019, you will be in complete charge. Jupiter's fortunate influence will have you sorting out your personal and private life and getting rid of anything that has prevented you from achieving your goals.
2019 favours all secret interests and activities which you keep from the outside world. During this year, some Capricorns will be contemplating higher education, training or improving their lifestyle; a re-organising of certain plans may be necessary to reach your goals.
Pluto, the planet of major upheavals, determination and rebuilding, can prove to be beneficial to you as it will continue to transit your sign until 2024, giving you the strength and willpower to achieve success over any restriction or obstacle that comes your way.
Uranus, planet of positive change, is now in transit through Taurus for the next seven years, your sector of "goodies", entertainment, travel, friendships, creative activities, luxuries, emotional experiences, children, investment and speculation. You can expect, from 2019 onward, many wonderful and happy times with family and friends, together with exciting invitations to social events that could have you in the spotlight.
Venus, planet of nice things, links favourably with Jupiter, Saturn and Pluto throughout 2019, showering you with all sorts of goodies and accolades as the planet of good fortune sends many happy moments your way. Mars, planet of energy and organisation, will be running rampant through your home and social scene and mirroring on your employment during January, February and March, opening a kaleidoscope of variety and change.
Some Capricorns will consider a home renovation or a change in real estate during this period. Major modifications and new development opportunities will come your way as Venus links with Saturn and Pluto during April, May, June, August, September October and December. With two eclipses, solar and Luna, in January and two eclipses both solar and Luna in July, expect these phases to influence a major shift in your personal and career activities throughout 2019.
As these eclipses link with your own sign, you may also connect with hospitals and clinics in some way. Some Capricorns may decide on various procedures of cosmetic surgery, weight reduction, physical fitness, health and nutrition. Health matters may become more important to your family environment and any illness should be attended to immediately.
January will start the year off with a whizz and a bang, with Mars forcing the pressure on Saturn and Pluto for you to take on more responsibility. The January-to-June period could invite travel or social engagements with a difference and you may expand your interests through family connections.
For those Capricorns wishing to venture out on their own, you could not pick a better year to complete your present responsibilities and get ready for a major change by December 2019. Those who work in large corporate enterprises could be promoted to a managerial level and their personal fortunes increased as a result.
2019 will also be a favourable time for students, who will achieve constructive results at the end-of-year examinations. For singles, new relationships and marriage can occur as well as births and marriages of children. The year closes on a happy note for the young and old alike—be prepared for many sudden and unexpected surprises that will be in store, especially with elderly relatives.
PROFESSION, CAREER, WORK
With Saturn, planet of fiscal policy and limitation, slowly in transit through your own sector, this is a positive year to do your homework regarding your present and future employment. Therefore, you must carefully consider your purposes, direction and actions during the first six months of this year.
Be ready with an alternate plan when matters do not progress the way you want them to. Uncertainty and confusion seem to go hand in hand and it will be easy for others to misinterpret your actions when your direction is not clear and your plans non-existent.
It is also easy for you to stray from your original career purpose when your goals are not clearly defined. Care should be exercised throughout the year; what you originally set out to do may never materialise. You will be shocked to realize how you have drifted from your own sense of purpose and career direction. Use objective feedback from others to keep yourself well-grounded and focused on business or career goals.
Fortunately, with lucky Jupiter in Sagittarius, your sector of personal dealings and behind-the-scene activities, your business dealings will peak, particularly for those involved with banking, stock market, electronic media, publishing, writing, theatre, music, commerce, budgeting, sales, marketing, real estate, advertising, postal and courier, medical, security, secretive types of work (security, police, spying) and hospitality. Changes and achievements imply an easy flow of opportunity and advancement in the career arena from August to December 2019.
The harder you have worked for your success in the past, the greater the opportunity for advancement during this cycle. Those who have done little to foster their own success might still advance, but if so they are more likely to be at the beginning of a professional climb and will not be able to go as far as those who are better prepared. Regardless of your position, a chance for advancement can materialise without a lot of work on your part.
Opportunities may specifically relate to a new field of interest and moving into a new career arena can be so easy that one only realises the transition in hindsight. This is a year when most career manoeuvres can be accomplished reasonably easily. Sometimes little or no effort will be needed to acquire a new job; you can be at the right place at the right time. You can also be released from a difficult employment situation of the past. If you are self-employed or in a position where the development of clientele is important, you will most likely find that, by the end of this year, you no longer need to search out clients; they come to you of their own accord. If you own a business, you may expand your operations into new areas, open a new branch office, relocate the factory, or seek a more beneficial working environment.
Both owners and employees can use professional connections to network with others in the profession. Those intent on staying with a chosen profession or job can enhance their present situation by seeking in-office opportunities for advancement or options to improve daily procedures.
If you have performed well in the past, you may expect to be promoted. Transfers and travels to new locations, even overseas, are possible if they are self-initiated and welcomed. Past or future educational goals can play a role in governing your options. Educational benefits or on-the-job training opportunities could be made available to you. In the best possible scenario, the career becomes a point of stability and success in the life pattern for the year.
If you are unhappy with your present position, this is an excellent time to change jobs or careers. Too much of a good thing is the negative manifestation with this placement. Short-term goals may overrun long-term career needs. You may be so busy advancing that you skip over necessary steps or compromise your own business ethics. Advancement may require that you maintain jovial relationships with authority figures, and this may or may not be in your best interest in the long run.
Analysing the lines of stress throughout this year can help you to envisage the possibility of being put in a compromising position and the implications of such a dilemma. Opportunities abound if you want them. Push ahead with your career goals, opportunities will always meet you halfway.
LOVE AND FRIENDSHIP
With spiritual Jupiter in transit through Sagittarius for the whole year in your sector of deep emotional and sexual expression, don't be at all surprised if some sexual limitations cause you concern. This may include abstinence, impotence or frigidity in extreme cases, or a general lack of sexual and emotional fulfilment.
Critical judgments of yourself or others can inhibit your sexual performance. Issues outside of the bedroom, such as emotional power, dominance, and restriction, may also affect sexual interchanges. Limitations may also occur for a variety of reasons: your partner's absence, or your partner's ill health, or an inability to function well are most notable. For a few, sex will be less enjoyable this year, especially if it is rushed, occurring in inconvenient locations, or under stressful circumstances. This is especially true for those who are involved in an extramarital affair that is getting nowhere.
If you cannot fully relate to your partner or friend, you may view the act more as a responsibility than a pleasure. Moral dilemmas in which you feel pulled between sexual attractions and the criticisms of others are possible. If you are a closet homosexual, you may feel pulled between a strong (and obvious to others) attraction to someone you see routinely and the desire to keep your lifestyle and feelings private.
During May/June, whilst Mars transits Cancer, you don't want to be the centre of attention, and yet you're so vivacious and amiable you attract people to you, this may include a new love interest. Sex and its psychological, sociological, medical and spiritual implications are likely to be a topic of major interest currently. You may also be conducive to very deep thinking, even including thoughts about your own and loved ones' security.
If you really want to let your emotions go with someone this year, then don't hesitate, as it will be reciprocated by the opposite or same sex.
When Venus joins Mars throughout 2019, your interest in spiritual, religious and romantic philosophy is likely to grow and you may become involved in activities relating to the study of these subjects. Unexpected emotional changes will occur, either favourably or unfavourably, especially around the work and social scene. At times you will be looking for excitement and are very impatient with routine emotional and sexual expression. Should a new relationship begin during this cycle, it will probably be exciting, though it is unlikely to be too secure.
Be practical, some Capricorns may have a great desire to be impulsive and daring. You're feeling secure within yourself and can give and receive on an emotional level. For singles, the desire for romantic fulfillment will be strong, partnerships thrive through greater understanding, especially between the months of July and August—you're more aware and in touch with your emotions than usual, in fact if you're not careful they can get out of hand.
From September until December, Venus will transit Libra, Scorpio, Sagittarius and your own sign and new romantic beginnings will attract you and you may have to deal with areas of your past that you'd rather not face but doing so will make you stronger than ever. Your personal relationships with others will run smoothly and increased happiness is assured.
An abundance of good things can be expected during this cycle, as new romantic opportunities pour in from all directions as your emotional and sexual drives increase. Some singles will consider marriage, settle down and raise a family. Friendships will be solid throughout 2019.
LUCK AND MONEY
Venus will transit Aquarius and Leo, your sectors of income and financial security, during the months of March, August and September and these months you may find money is attracted to you. Dramatic changes in your financial situation can be expected throughout 2019 and your income may increase or decrease during the year and it is not uncommon to either enter or exit the job market during this year, which in turn will change your income. Income losses can be replanned and may not indicate any serious difficulty for those who are unhappy with their employment or earning potential.
Unexpected salary cutbacks, budgets or financial difficulties are possible, but generally changes in salary will come from self-initiated decisions. The task for this year is to work toward controlling your own finances, including both income and outflow (spending practices).
In the more positive manifestation, you will want to manage your own money more thoroughly. You must be the person in control, the one who decides how much you will or will not earn, and how you will spend. It's time to either draw up a budget or trim the fat off the old one. Perhaps you want your own checking and/or savings account, rather than sharing with a partner of friend.
Throughout this year you will learn to handle money more responsibly, whilst maintaining tight control over expenses. All purchases can be well thought out in advance, with allocations for specific expenses. The need for personal financial control might cause a problem for your spouse, parent or family.
Financial struggles over debts and expenses are possible, especially if you have not maintained good control in the past or need to tighten your budget now. You may need to make some major career or job changes in order to meet your financial goals for the future. For this, you must stockpile funds now and learn to live on less money. With Saturn also in transit through your own sign, which also relates to financial concerns caused by either debts or limited shared resources, you may decide to close a joint account and bank on your own.
Debts are not an issue throughout 2019, and it will not be uncommon to borrow a large sum of money during the year for an expensive purchase such as a car or house. But it is more likely that you will feel pressured to pay off your debts, both existing loans and any new ones you acquire. Some may force themselves to limit expenditures by refusing to spend any more money until they pay off all debts. Others, who have refused to face financial reality in the past (allowing their debts to reach the credit limits), will now be forced by their circumstances to limit spending.
Saturn can imply limited shared resources; consequently, you may receive less money from others. If you normally share finances with someone else or receive money for other reasons, or through a second job, this can be a year when these other forms of income outside of your own earning power decrease.
If you are married or have a roommate, he or she may not be fully employed for part or all the year, thereby earning less income than usual. On the other hand, he or she may be fully employed, but hesitate to share funds, instead spending whatever money is available on either worthy or unworthy causes, agreed upon or not. In any case, the amount of money shared or earned by your partner can decrease for one reason or another.
Fortunately, Venus, Uranus and Pluto will assist you this year especially in August; sudden or unexpected income opportunities and a slice of good fortune may come your way. Venus will form a positive connection with planets during 2019 and you may be in for a happy surprise through some form of financial negotiation or assistance from those of importance.